Este año, Franck Muller revela una nueva pieza femenina inspirada en la naturaleza y el universo floral. Así, la esfera esqueletizada del nuevo Vanguard se viste con rosas pintadas a mano, totalmente integradas al mecanismo. Para ello, la manufactura ha "cortado" estas rosas de los puentes y la platina del movimiento.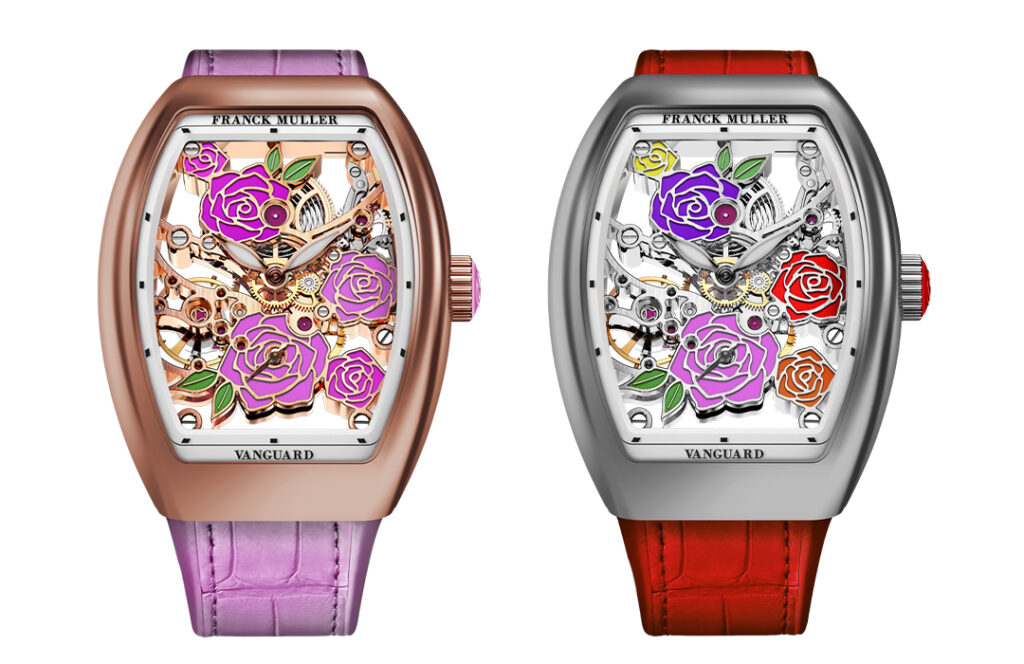 De acuerdo con la marca, esta creación encarna el espíritu de la mujer contemporánea y refinada, manteniendo las características emblemáticas y atemporales de la colección. Además, está disponible en diferentes variaciones de color, incluyendo la popular versión "color dreams" y las engastadas con diamantes en la esfera y la caja.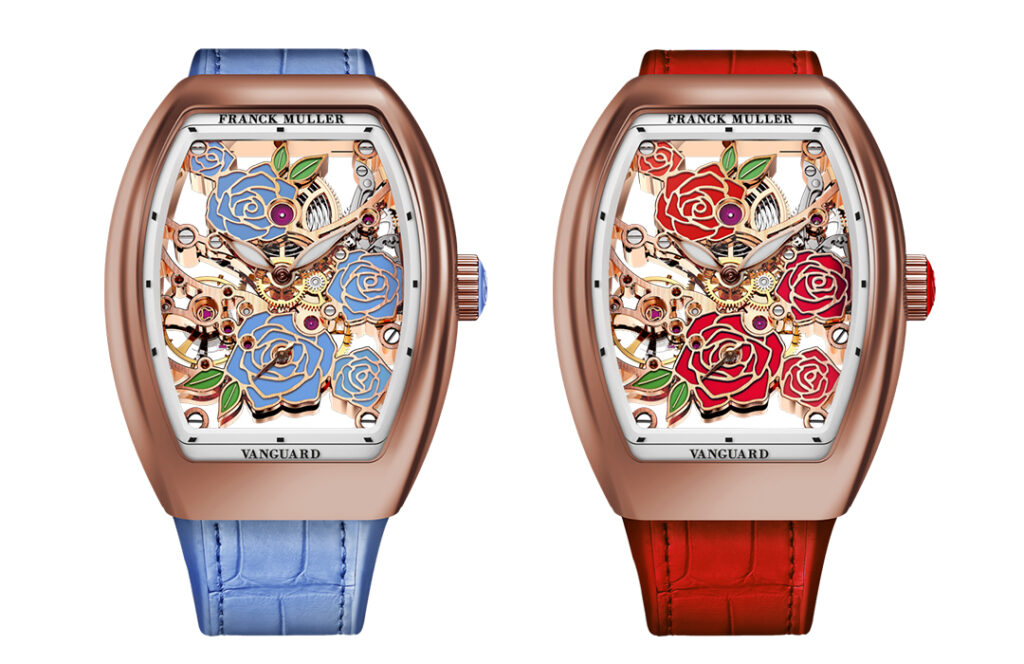 Bautizado como Vanguard Rose Skeleton, el modelo se presenta en una caja de oro rosa de 18 quilates, pulida a mano y hermética hasta 30 metros de profundidad. Ésta resguarda un calibre de carga manual, manufactura Franck Muller, con reserva de marcha de cuatro días y decorado con distintas técnicas. 
La pieza se complementa con una correa de piel de aligátor cosida a mano, con hebilla desplegable de oro rosa de 18 quilates.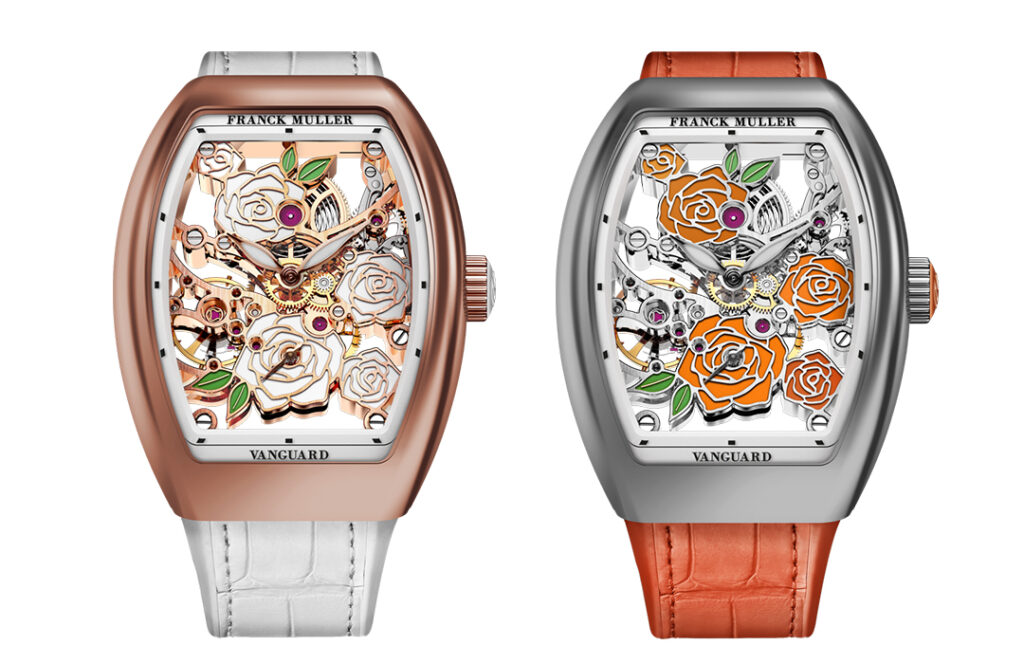 Franck Muller watches are one of the finest and most complicated of the world. The manufacture was founded in Geneva in 1991 with the aim of creating exclusive timepieces characterised by complicated movements and original designs. Thanks to its strong in-house capabilities in numerous fields of Haute Horlogerie, this young company rapidly became one of the best Swiss horlogerie brands. Today, we believe we succeeded in combining boldness and creativity with exceptional Haute Horlogerie know-how.
Nuevo Franck Muller Vanguard Rose Skeleton